We are a new church in Chittenden county that plans to launch our public meetings in 2022. Right now we are building a team of people just like you to make that happen. We are a church #forvermont made up of people all over Chittenden Co. Our goal is for you to experience the same joy and fulfillment that we found when you live the life you were created for. We found that life in the gospel of Jesus. While we are preparing to launch we are meeting together digitally each week with what we are calling our connection point. We are also hosting start up parties to come learn what we are all about while hanging out and meeting the team in a fun atmosphere. Each month we are finding ways to serve our community because we are not just in Vermont, we are #forvermont, and you can join us.
While we are preparing to launch in person, we are meeting digitally in short services online. These short connection points are meant to connect us, make us think, inspire us, lead us in worship, make us laugh. They are new and different each week and include things like a great worship song, a devotional thought, a thought provoking statement, a personal testimony, or a challenge to complete that week.
Dan is the Founding and Lead Pastor of Connect Church. He and his family moved back home to Vermont in Sept of 2020. Kami (his wife) was born and raised in Vergennes. Dan's family is from Concord, but they moved to Burlington when he was in the 10th grade. They started dating and soon became high school sweet hearts. They graduated in the year 2000, got married the year after, and moved away with the military. After running from God for several years and 3 kids later, they moved to a small town (New Bern, NC), where God radically got ahold of their lives and they decided to live ALL OUT for Him, no matter the cost. That decision lead to leaving a career, becoming a youth pastor, serving in multiple roles in a local church, enduring a flood that wiped out their home and everything in it, and saying yes to planting a church. Now, 20 years later, God is bringing them back where they started with a burden for the people of Vermont to plant a church, Connect Church.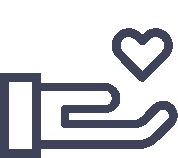 "Whoever is generous to the poor lends to the lord, and he will repay him for his deed."