Sunday




10:30




127 Webster Rd., Shelburne, VT 05482
We are a multi-ethnic & multi-generational church focused on connecting Vermont back to God through making disciples that multiply churches.
-casual atmosphere
-practical Biblical message
-uplifting worship
-safe and secure kids ministry
-coffee… plenty of coffee in the cafe
Dan is the Founding and Lead Pastor of Connect Church. He and his family moved back home to Vermont in Sept of 2020. Kami (his wife) was born and raised in Vergennes. Dan's family is from Concord, but they moved to Burlington when he was in the 10th grade. They started dating and soon became high school sweet hearts. They graduated in the year 2000, got married the year after, and moved away with the military. After running from God for several years and 3 kids later, they moved to a small town (New Bern, NC), where God radically got ahold of their lives and they decided to live ALL OUT for Him, no matter the cost. That decision lead to leaving a career, becoming a youth pastor, serving in multiple roles in a local church, enduring a flood that wiped out their home and everything in it, and saying yes to planting a church. Now, 20 years later, God is bringing them back where they started with a passion for the people of Vermont to plant a church,
Connect Church.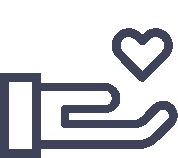 Bring the full tithe into the storehouse, that there may be food in my house. And thereby put me to the test, says the Lord of hosts, if I will not open the windows of heaven for you and pour down for you a blessing until there is no more need.